First Shipment Date on Check-out Page
Can we have the First Shipment date section either removed from the checkout page or allow us to customize it?
My set-up fee date is not the same date that I ship, so this is very confusing to customers.
As it is currently set up with the Subbly system, whatever date I set for the set-up fee it automatically enters as our shipment date.
Please fix this.
Rachel
marked this post as
open
Merged in a post:
Shipping day estimate on the success page of the checkout made optional/deleted
There should be an option to disable the shipping day estimate at the end of checkout.
For customers of local subscription services that handle the delivery directly that info can be very misleading.
Our deliveries are based on a calendar organized by zip codes. I don't expect Subbly to recreate our calendars, but need to disable the shipping estimate at the end of the checkout.
See attached picture (a customer added the question mark!)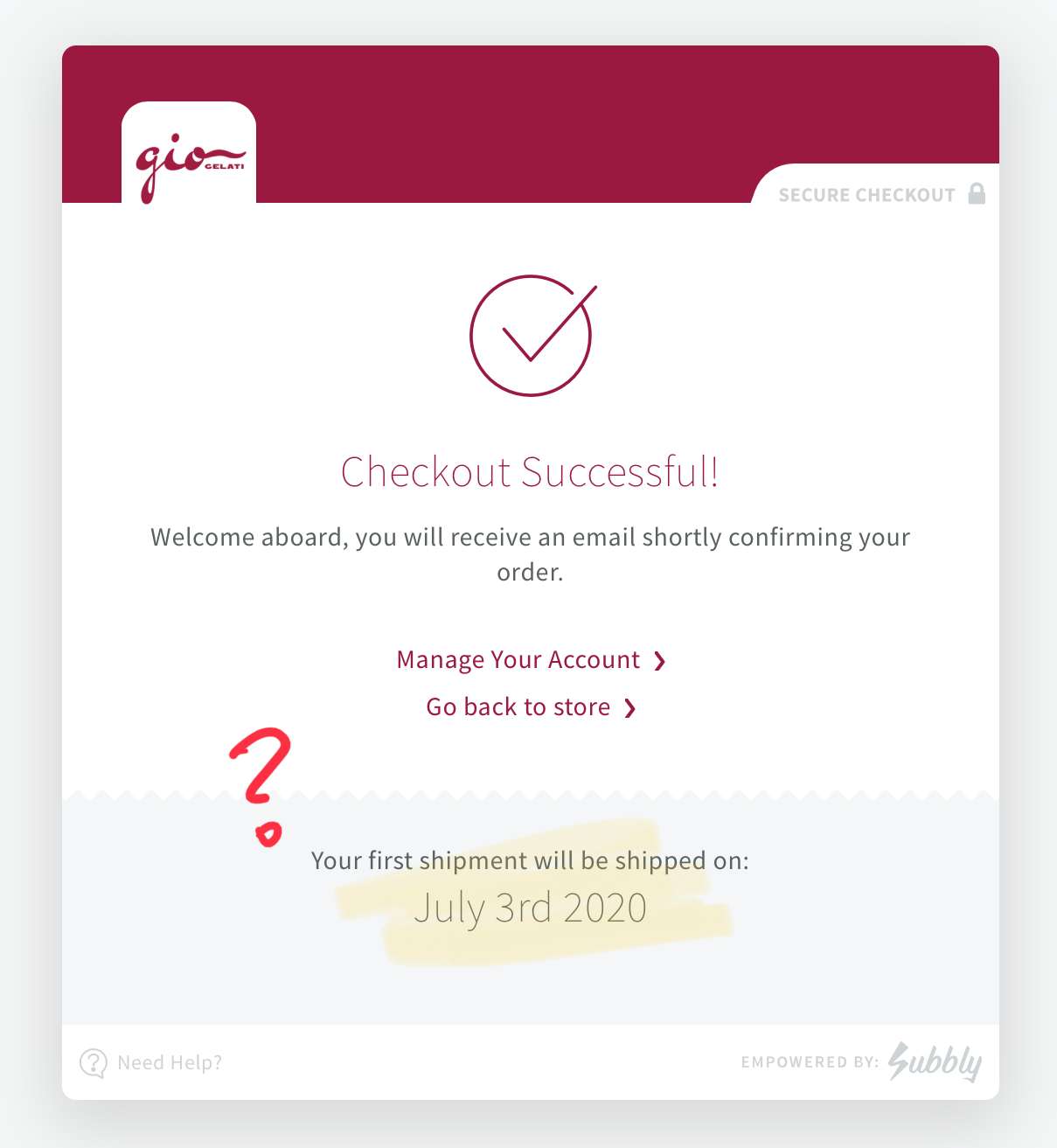 marked this post as
complete